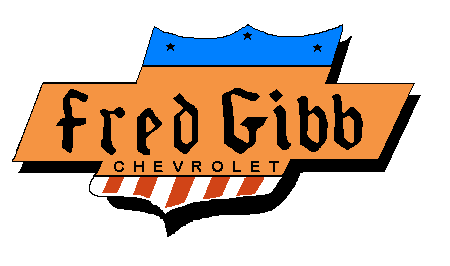 Fred Gibb Chevrolet, Inc.
LaHarpe, IL
Fred Gibb was one of the dealers that believed the saying "win on Sunday, sell on Monday", as he sponsored several area racers, as well as having a race team of his own. Even though Gibb was doing engine swaps, he recognized the need for Chevrolet to build "race cars" that could compete against Ford and Mopar in the stock classes of NHRA and AHRA. The first of these was 50 1968 L-78 Novas (COPO # 9738) with an automatic transmission. As potent as these cars were, some became even more powerful, as they were taken to the speed shop of Dick Harrell in Kansas City for performance upgrades, including a 427 engine. With the success of this car, Gibb and Harrell came up with another plan for a factory race car for 1969. It was COPO # 9560, the awesome ZL-1 Camaro, featuring the aluminum 427 powerplant that put out over 500 horsepower. Gibb Chevrolet received cars 1-52, excluding car #3 and car #51. After receiving the 50 cars, Gibb returned many of the cars back to Chevrolet because of the high cost of the car. Car #1 is probably the most famous ZL-1. It was the car that Gibb and Harrell raced across the US in 1969. As the driver of the year, Dick Harrell set a world record, was named AHRA Driver of the Year, named to Hot Rod magazine's Top Ten list for 1969 and was AHRA World Points Champion. In 1971, with Jim Hayter driving the car, Gibb won the AHRA World Pro Stock title. The car has now been restored back to the way it looked when it was raced by Bill Porterfield. Car #5 was prepared by Dick Harrell for Mrs. Shay Nichols.
Here is the car- the #1 ZL-1. After Gibb received it, he took 3 weeks to turn it into the track terror you see before you.
Ray Morrison is the owner of this '68 Harrell/Gibb COPO Nova (pictured in it's natural habitat). This car features the Turbo 400 trans, stinger hood, and a Harrell tuned 427. Since Ray is the original owner, he has lots of original items from the dealership, such as this Gibb patch and this Gibb jacket.