January 2001 Feature Car:
Jack Markham's 1972 Yenko "Stinger" Vega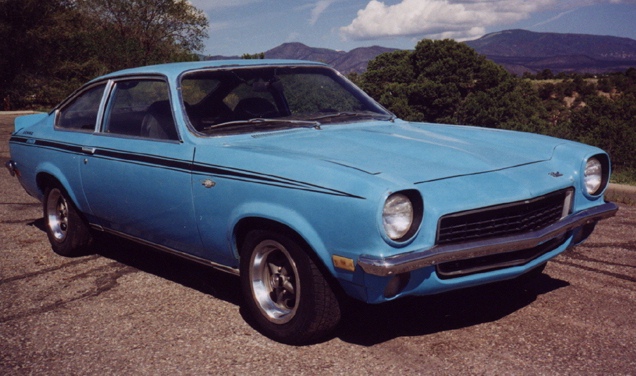 Specs:

Engine:
140 cu. in. 4 cylinder
GM Options:
GT package, heavy duty radiator, AM radio
Yenko Options:
Yenko custom finned aluminum valve cover, "Stinger" anti-hop traction bars, rear "Stinger" spoiler, Yenko metal emblems
Transmission:
4 speed
Rear-end:
3.36 posi
Exterior color:
Wasp Blue
Interior color:
Black
---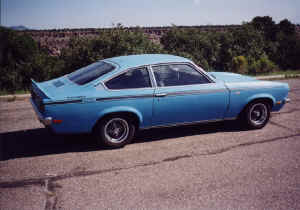 According to Jack's research, this car was purchased new in Albequerque, NM, by a school teacher from a small town not too far away from where Jack lived. In 1976, he and his father were passing through the tacher's home town, when he decided to stop and see one of his old friends, who runs a small auto repair shop. After he had been there for a while, he decided to take a look around out in back of the shop where there were some old "junk" cars. There, with about 15 other cars, sat this blue Vega in really great condition. It had only 42,000 miles on it. It also had black Yenko "Stinger" stripes and chrome Yenko emblems, which Jack says "...meant absolutely nothing to me. In 1976, I had never heard of Yenko.".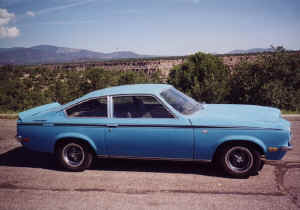 So, Jack went back inside the shop and asked the guy what was up with the Vega. He said that it belonged to a school teacher who had brought it in to have the started replaced. He installed the new starter, and then tried to start the engine, but it wouldn't start. After a few tests, and a look inside, it was found to have a blown head gasket and a scored cylinder. The teacher told him to just keep the car because it wasn't worth the money it would take to fix it. So, Jack asked him if he wanted to sell it, he said "Yes", and Jack has owned the car ever since.
(Written by: sYc & Jack Markham)
(sYc-special thanks to Jack for the pictures and info)