March 2001 Feature car:
Maurice Wiggs' 1981 Yenko "Turbo Z" Camaro
Stage II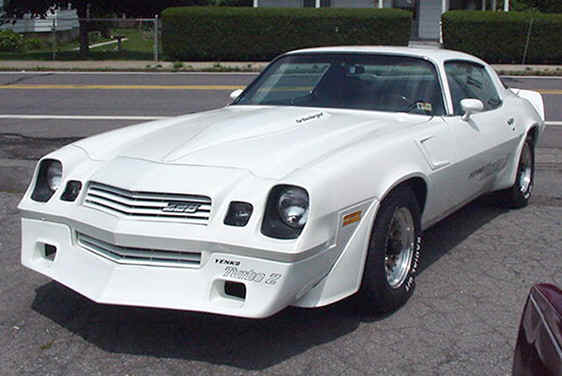 Specs:

Engine:
350ci w/ turbo
Transmission:
350 Turbo-Hydromatic
"Base" options:
T.I. turbocharger, water injection system, Yenko Turbo Z graphics
"Stage II" options:
Koni shock absorbers, modified stabilizer bars, modular wheels, Goodyear "WingFoot" tires, IROC style fiberglass front air dam, fully adjustable Kamp, Inc. leather seats, Racemark leather steeering wheel, Turbo Z floor mats, gauge package, Pioneer AM/FM/Cassette stereo
Interior color:
Black w/ leather bucket seats
Exterior color:
Turbo White
---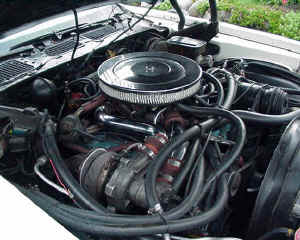 1981...not exactly a year remembered for great performance cars. That is, until Don Yenko once again worked his magic. With the government cracking down on auto manufacturers for everything ranging from emissions, to safety, to economy, there wasn't much to get excited about in the way of performance cars. So, Yenko Chevrolet came up with a package for all of those customers yearning for performance out of a new car.
What Yenko started with was a Z-28 Camaro, which came with a 175 horsepower 350, backed by a 350 Turbo Hydromatic transmission (which happened to be the only trans available behind the 350). While the 350 was unimpressive in stock tune, it provided the perfect foundation for a turbo. Both the Stage I and the Stage II versions got the extra "help" via the turbo, but for those who wanted a truly "all around performer", Yenko had the answer for that as well: The Stage II. So, falling back on what they had learned from years of racing experience, the boys from Canonsburg concentrated on key suspension components, such as the stabilizer bars, and threw in a set of Koni shocks for good measure.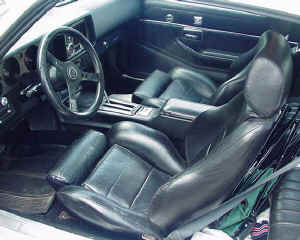 Now that the car was planted to the ground, Don felt that a pair of leather racing buckets were needed to keep the driver/passenger . Then, just for good measure, they topped it all off with a set of ground effects, a set of modular wheels, and other interior "goodies" (such as gauges, leather steering wheel, deluxe floor mats, AM/FM/Cassette stereo, etc.). These options were all available on a Stage I, but were all standard on the Stage II cars.
The end product was a car that would turn in 14 second ETs in the 1/4 mile, but still hang in there with the best of them when the road got curvy. All while enjoying the radio, with the A/C cranked, and with good gas mileage to boot! The '81 Turbo Z's turned out to be the last supercars that rolled out of Yenko Chevrolet, with a total of 19 being produced.
(Written by: sYc and Maurice Wiggs)
(sYc-special thanks to "Mo" for the pictures and info)