May 2001 Feature car:
Bernard Pfeiffer's 1969 COPO Camaro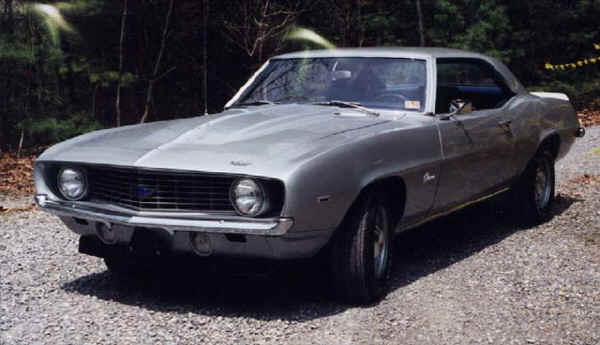 Specs:

Engine:
L-72 (427/425hp)
Transmission:
automatic (400 Turbo-Hydromatic)
Axle:
4.10 posi
Options:
Spoilers, guage package, console
Interior color:
Blue
Exterior color:
Cortez Silver
---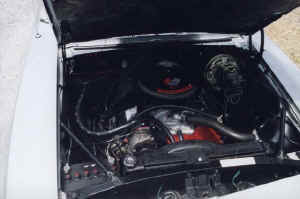 Ohio. What is the first thing that comes to your mind? Was it musclecars? Well, maybe it should have been! Let me present an excellent argument for Ohio being a "musclecar" state.
The story begins at Konner's Chevy in Columbus, OH, where this car was bought for it's sole purpose in life...drag racing. This Camaro spent nearly it's entire life on the track, and called Ohio home it's entire life as well. That is, until Bernard found it and took it back to his home state of Pennsylvania.
Being a racer all of it's life is sure to take it's toll on a car, but luckily the past owners had enough fore-thought to save many of the original parts that were replaced with your typical "go fast" goodies. The Camaro also boasts all of it's original documentation, including the original build sheet.
This car was ordered with the L-72 and the heavy duty 400TH automatic trans, and the typical "strip friendly" 4.10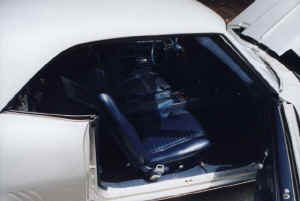 posi, but the original owner also opted for a few "extra" touches. To set his car apart from the rest of the other track regulars, this car was ordered with the gauge package, the spoiler package, and the center console. It came dressed in beautiful Cortez Silver, with blue interior, which was sure to catch the eye of those lucky enough to see this rare car in person.
Although this car may not see quite as much time at the strip as it used to, this is not another "all show, no go" car. So, while restoring the car, he had the engine rebuilt, along with having it balanced and blueprinted. Bernard summarizes the car's performance with this short statement: "What a fast ride!" So, now what do you think of Ohio?
(Written by: sYc and Bernard Pfeiffer)
(sYc-special thanks to Bernard for the pictures and info)