September 2001 Feature car:
Charley Lillard's 1980 Motion Camaro
"Phase III"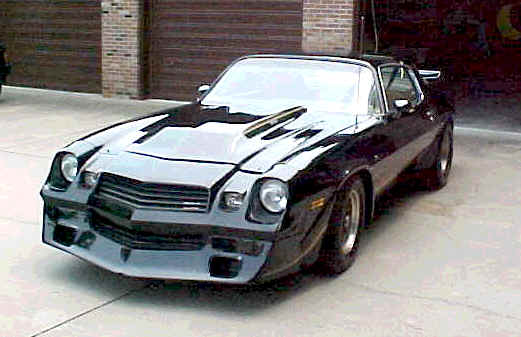 Specs:

Engine:
LS-6 (454/450hp)
Transmission:
Liberty Mopar 4-speed
Rear end:
12 bolt w/4.10 posi
Interior color:
Tan
Exterior color:
Black
---
Well, here's another one of those "different" cars for those of us who like things just a little different.
This 1980 Camaro was originally purchased by Jim Robbins of New Madrid, MO, but then took a trip to the East Coast for the "Motion Treatment" sometime in 1982. While it was there, it had, as the car's current owner would say, "everything but the Kitchen Sink thrown at it". Charley has invoices on the car from Motion totalling $23,757.51! That is a LOT of coin today, imagine back in 1982!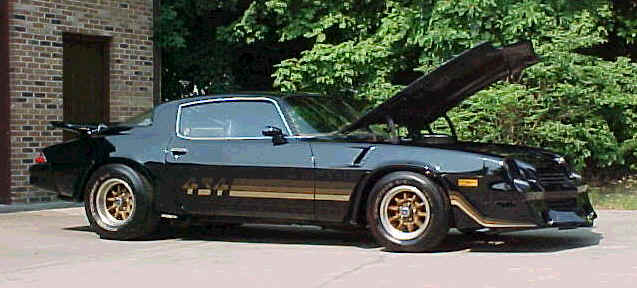 The car stayed in Missouri for a while, passing through the hands of Chick Alston, then onto Jerry Acord of Dexter MO. The car then traveled out of the state again in 1989, where it headed to Kentucky to meet up with it's 4th owner, before traveling to the west coast to rest in Charley's garage.
Currently, Charley is trying to dig up as much info on the car as possible, while parking the car along side some very famous and rare stable mates (like a ZL-1, a couple of pro-touring Camaros, and several other nice cars).
(Written by: sYc and Charley Lillard)
(sYc-special thanks to Charley for the pictures and info)