July 2004 Feature car:
Joe Guerra's 1969 Baldwin-Motion Chevelle
"Phase III"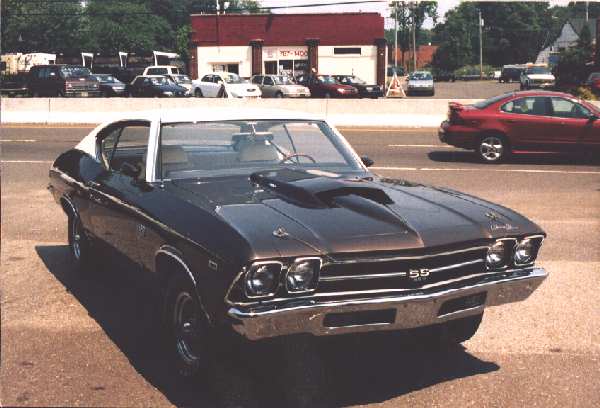 | | |
| --- | --- |
| Engine (factory): | L78 (396ci/375hp) |
| Engine (Motion): | Phase III (dynoed over 450hp) |
| Transmission: | TH400 (automatic w/ "Sure Shift" kit & Hone-overdrive) |
| Rear: | 4.56 posi 12 bolt |
| Exterior color: | Burnished Brown w/white vinyl top |
| Interior color: | Parchment |
| Options: | Ladder bars, raise car all around, air bags to preload suspension, mag wheels, Prowler "Eliminator" rear tires, racing mirrors, hood tach, wood steering wheel, Sun & SW guage package, 3-barrell carb, headers, dual fuel pumps (in trunk), Phase III ignition system (Mallory CD ignition, Mallory coil, etc.), stinger hood |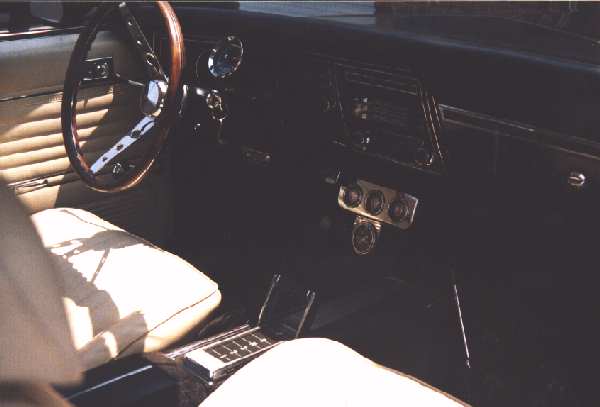 "The really big news at Baldwin-Motion for '69 is the availability of our ultimate supercar package - Phase III in Corvettes, Chevelles, Checy II Novas, and even in 396 cubic inch trim. Even the giant-killer Z-28 Camaro is available with the full Phase III treatment. Not only is there a cost savings by going Phase III in a 396 package, but there's also the full factory warranty to consider." - this statement in the Baldwin-Motion Performance Group 1969 catalog was my guideline."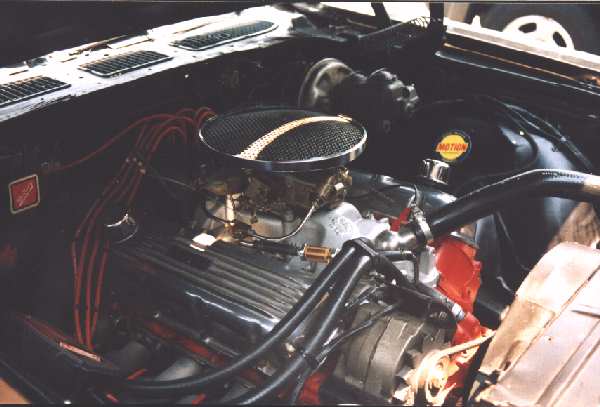 "I ordered the car from Baldwin Chevrolet in April '69 and picked the car up from Motion on July 14, 1969. The car was invoiced from Baldwin Chevrolet as a Phase III 396/375. The car was set-up as a street/strip machine and frequented the after hours racing haunts of Mitchells, 1st Avenue & connecting highway."
"In late 1970 Motion removed the ladder bars and installed ET traction bars with steel bushings plus installed a honeverdrive unit and 4.88 HD gears. About this time the car was brought to Gary Kupfer (the "Local Brush"), who previously pinstriped the car, to flare the rear wheel wells to accept L60-15 "Ingelwoods", which were needed with the '88s."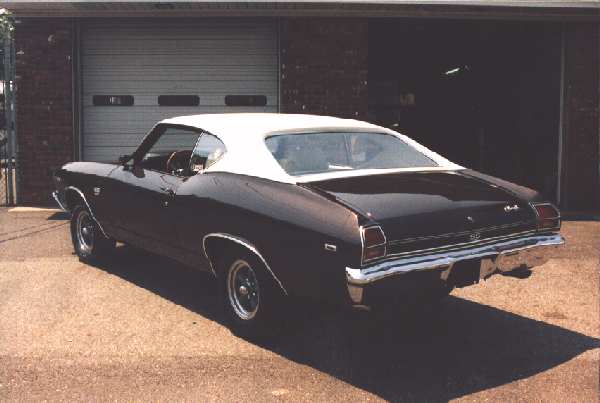 "I dropped by Motion around '89, and decided it would be full circle to have Joel/Motion blueprint & balance the engine and have Motion send the trans to Art Carr."
"This car is fortunate enough to retain it's original drivetrain, and only has 39,000 miles on the odometer...and is fully documented. Mike Murray of Classic Auto is currently finishing the restoration."
(Written by: Joe Guerra)
(sYc-special thanks to Joe for the pictures and info)