October 2004 Feature car:
Steve Shauger's 1969 Yenko Camaro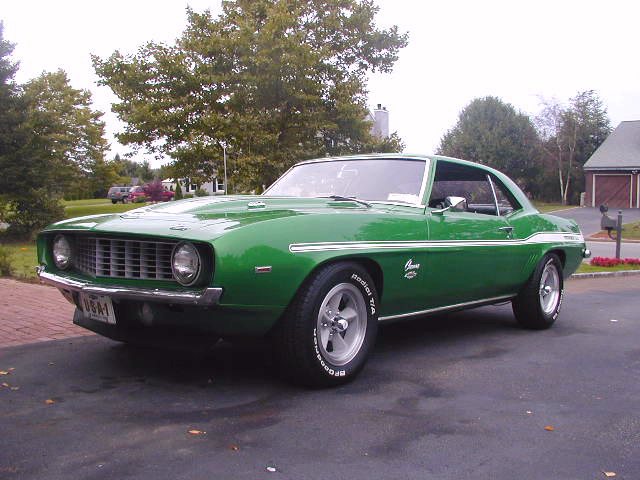 | | |
| --- | --- |
| Engine (factory): | L-72 (427/425hp) |
| Transmission: | M-21 4-speed |
| Rear: | 4.10 posi 12 bolt |
| Exterior color: | Rally Green |
| Interior color: | Black Standard |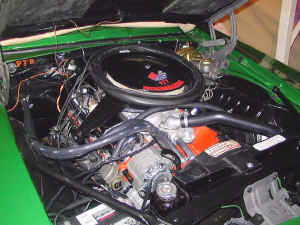 "Yenko ordered this car VIN 616374, under Chevrolet order MDA815 (second batch of 100) and Yenko assigned the stock number 9607 to this car. This car was received at Yenko on 4/16, prepped and shipped to Nankivell Chevrolet in Indianapolis, Indiana as part of the Super Car dealer distribution program.

The original owner William Brown was a teenager at the time and he had his grandmother co-sign for the loan (possibly his parents refused). The car was a three-owner car prior to my purchasing it this past February. Ownership history is as follows: first owner 1969-1977 (William Brown), second 1977-1988 (Dr Donald McCallam) and third 1988- 2004 (Chris Edwards). The car had spent the last 35 years within 10 miles of the dealership."

"My introduction to a Yenko Camaro was in 1975. I purchased a used cowl hood for my 69 Z28. The hood had these vinyl stripes with 427 emblems on it. When I got it home one of my buddies said "do you know what you have, a Yenko hood". Well for the last 29 years I have been pursuing the elusive Yenko Camaro, which always seemed out of reach. After attending this years BJ auction in AZ, I got caught up in the buying frenzy. Following the auction I had been contacted regarding selling my unrestored 69 L78 pace car, which I was planning to restore. Well the timing was perfect,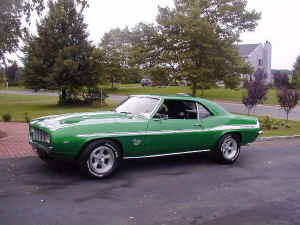 once I confirmed the sale of the pace car, I called Chris and struck a deal on the Yenko. Well almost, I spoke to my wife (of 22years) about it and she said the following " you have been talking about a Yenko and wanting one since I have known you, just buy it". Talk about supporting my hobby. I flew out to Indy, and the car was nicer than described. I never did get a chance to drive it, the carb float had stuck and it barely would run. What a great feeling I got once the deal was done. I would like to thank Chris Edwards (a board member) for making the purchase a great experience. I drive and enjoy the car on a weekly basis. I have owned several L78 powered Camaros, but the L72 is a whole different experience. And the number one question I get at when driving it is, "is it real". I have been detailing and bringing the car back to how it left the dealership. I must say that the previous owners maintained the car very well. The car has always been rust free and unmolested. In fact it still retains its original engine and all original interior, as well as 39K documented miles. The car was repainted and engine rebuilt in 1988. The car is one of 34 rallye green ordered cars and is equipped with a M21 4spd, and possibly with optional gauges."
(Written by: Steve)
(sYc-special thanks to Steve & Gags for the pictures and info)