A carry over from my Old shop was this Campbell Hausfield 80 gallon two stage compressor. It worked great for me for 20 years. We had it moved to the new shop and installed in the "compressor room".
It got hard use in the first year at the new shop with a lot of hours sandblasting,and the wear and tear started to show. Aside from the water in our lines we were getting blowbye.
Decision to replace: Lloyd had a hankering (hankerin) for a rotary compressor, super quiet and lots of capacity. Upon shopping around we found we could get what we needed for our budget but were advised against it due to our sporadic (limited) use.
We opted for a 10 HP,120 gallon horizontal tank and a Boge refrigerated dryer.
New baby arriving: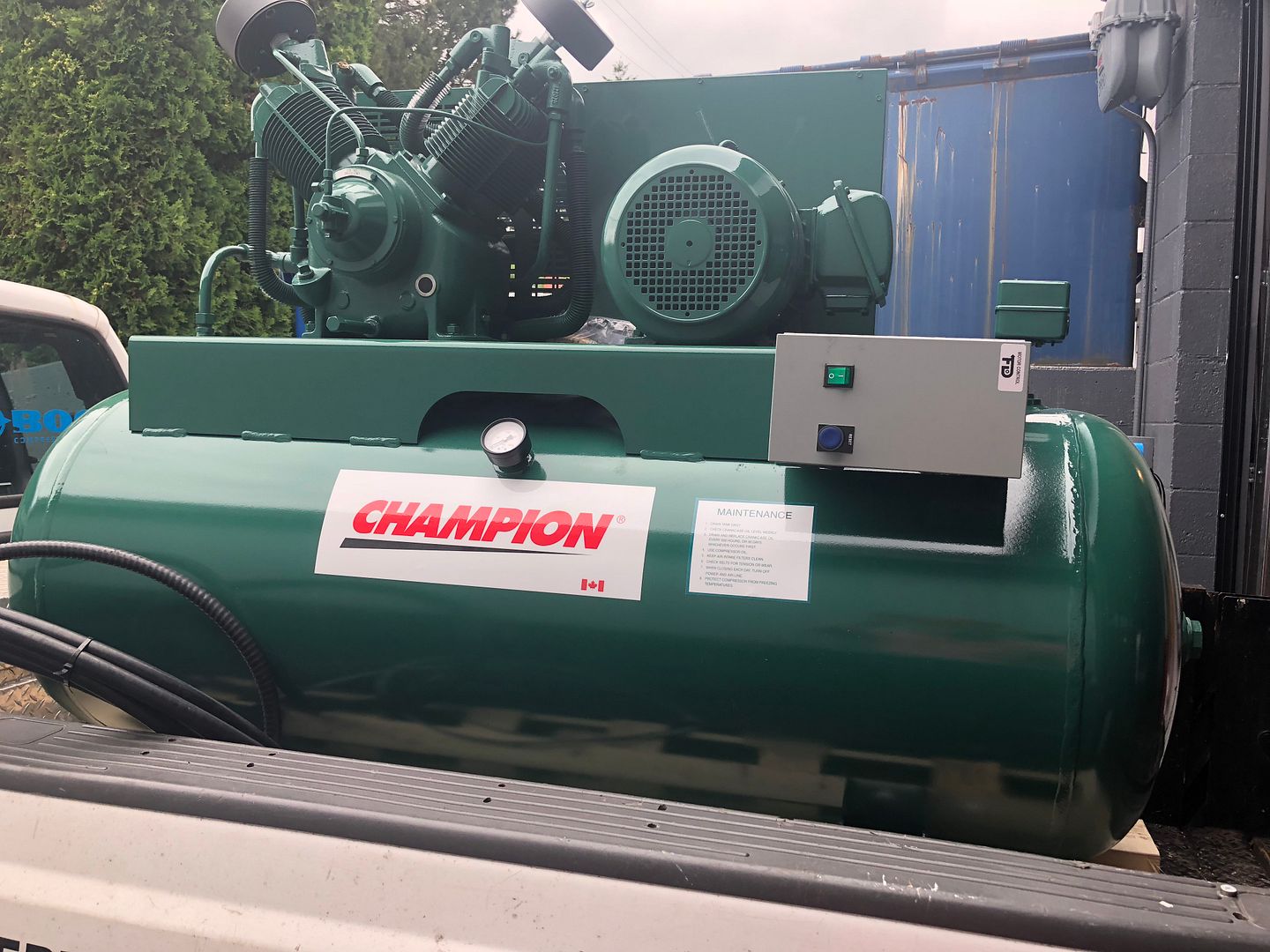 Notice the made in Canada flag.
One of the challenges was getting it out to the back of the building where the compressor room was.
Plan A was to move the car under the stacker and move the unit with the forklift. The forklift was 1 inch taller than the highest clearance of the lift. Letting the air out of the forklift tires was out of the question and they were solid rubber.
Plan b was to move the compressor over the lift by narrowing the pathway. This was done.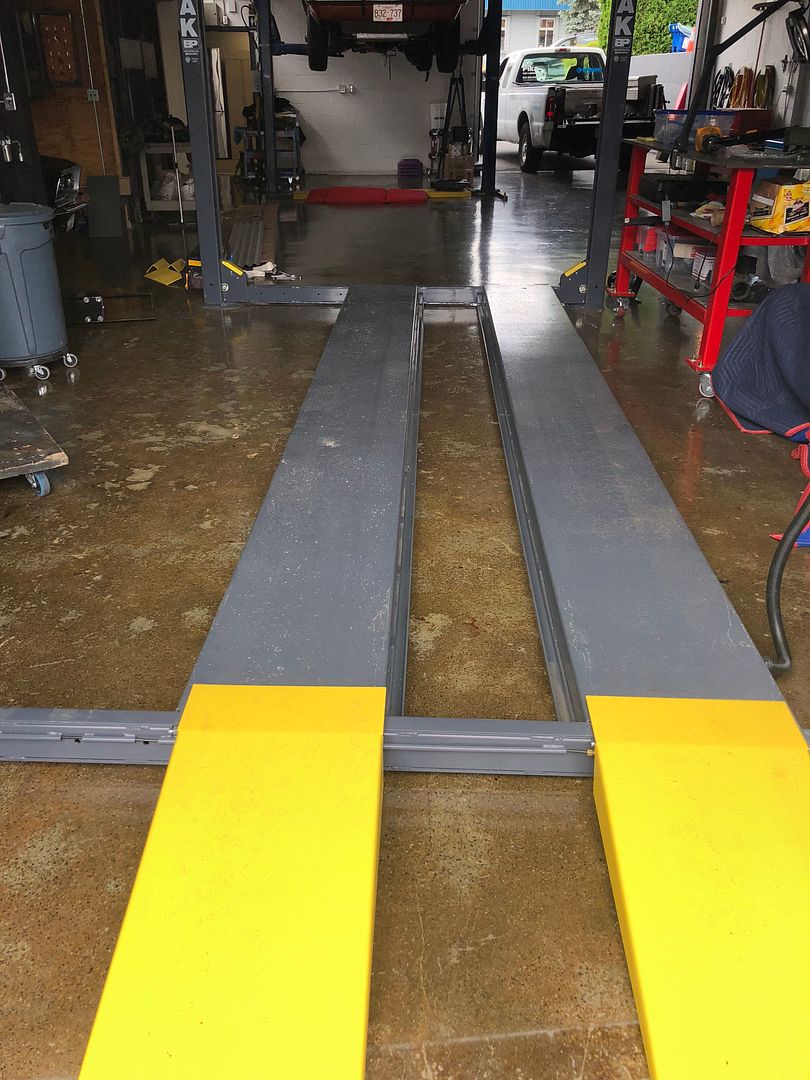 And the move was complete, next step was to get it in the room. The new compressor was specked out for clearance and we only had one inch on each side to get it through the door.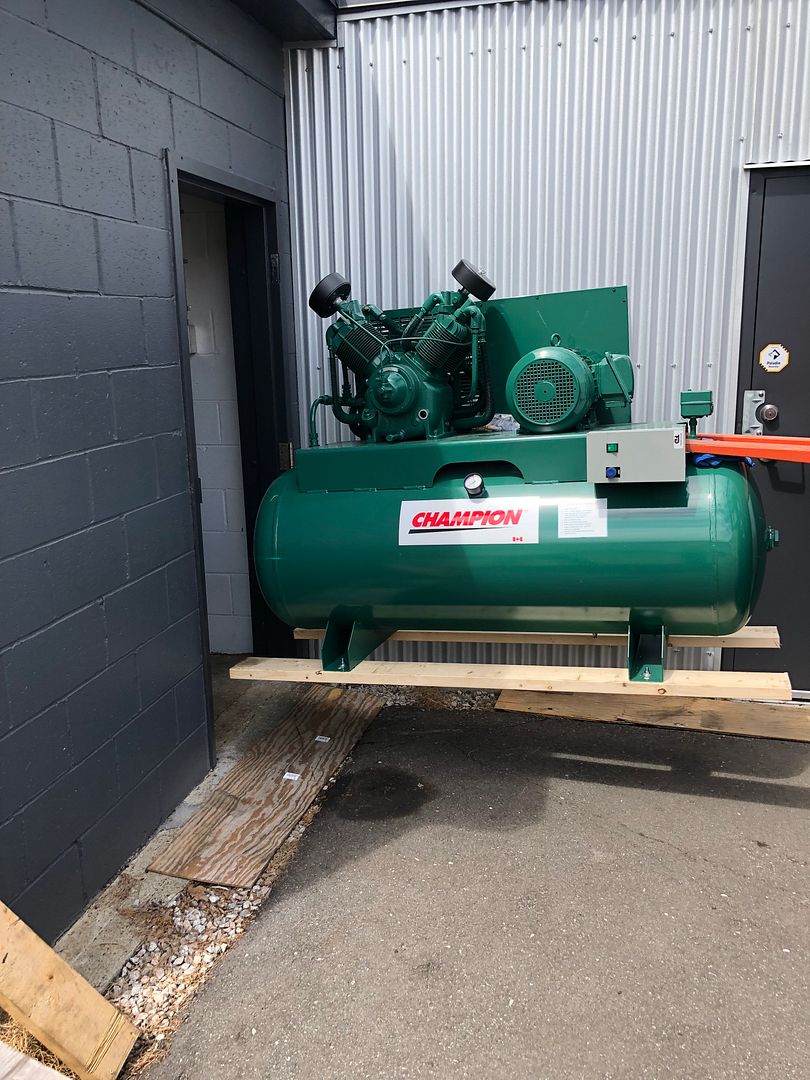 Within 2 hours we were up and running with volumes of clean dry air.
__________________
1971 W30 convert, triple green,second owner.
1971 W30 Convert, special order Rally red, under resto.
68 Charger R/T, Bullitt Replica
68 Camaro Z28,Corvette Bronze,Houndstooth
www.vancouverclassiccars.com