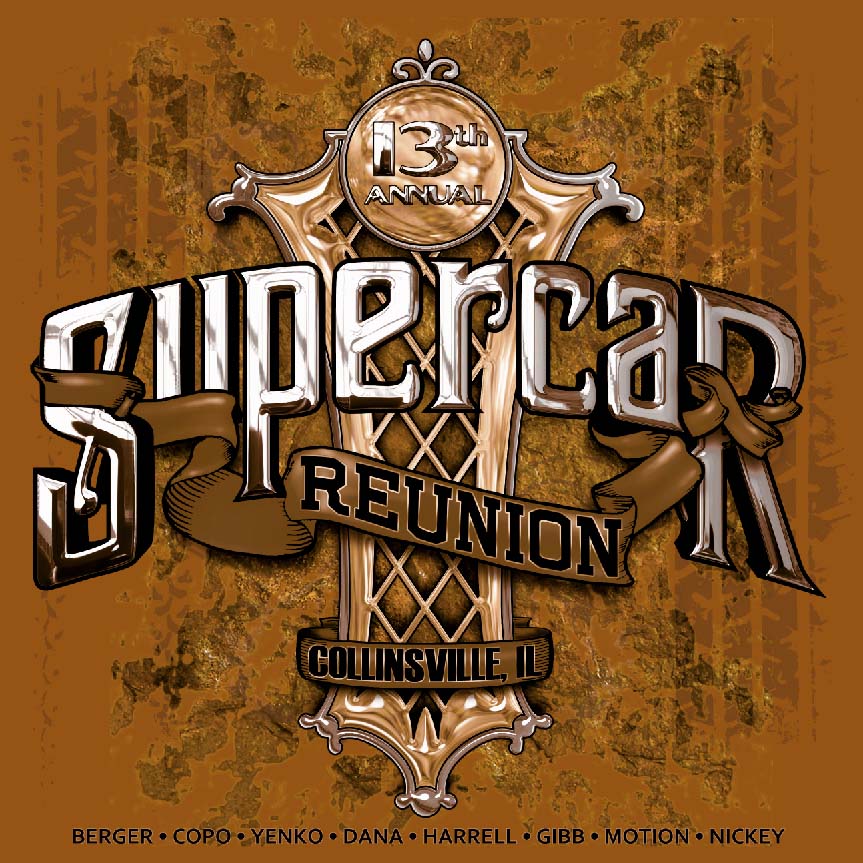 September 3 & 4, 2010
COLLINSVILLE, IL
Planned activities include:

---

Special Guests!
Rare Memorabilia!

---

Drag Racing! Friday 9am - 4pm
Rare Cars - Indoor! Saturday 9am - 4pm

Drag racing will take place Friday at the...

OPEN TO THE PUBLIC!!!!

Spectator Admission: $10 at drag strip, $10 at indoor show
REUNION LOCATION:

The Gateway Center, located in Collinsville, IL, is a recently completed convention/meeting facility offering over 72,000 total square feet, with 30,000 square feet of column free exhibition space. With a full line of exhibition services and equipment, along with a full-service kitchen, the Gateway Center has housed national events such as the Corvair Nats and the Impala Nats, and should prove the perfect setting for the Supercar Reunion.
HOST HOTEL:
Located adjacent to the Gateway Center, the DoubleTree Hotel - Collinsville/St. Louis, will be our host hotel.
There is a block of rooms set aside for those attending the Supercar Reunion
For reservations: 1-800-551-5133
HOST CITY:
Located just 12 minutes from downtown St. Louis, Collinsville, IL, is easily accessed by 5 interstates (55, 70, 255, 64 and 270), and is just a short drive from Lambert International Airport. Collinsville offers many local attractions, and has 14 hotels/motels within minutes of the Gateway Center.
2010 Supercar Reunion Official Event Car - by Performance Years