The complete history of an amazing car.....
Moved from Members Rides to Supercar Features
Original owner Larry B.:
The story goes that Harold Frost, the owners son of Frost Motor Sales was performance oriented and involved in racing Corvettes. He ordered all the performance cars including the COPO Camaros. When the news of 3 or 4 427 Camaros (COPO's) had arrived, Larry and his brother Howard drove down to the dealership on E. Sandusky in Mechanicsburg, OH. When they arrived they saw the COPO's parked along the street. Larry was 26 years old at the time, and in August of '69 he purchased the black COPO. His brother bought the Rallye Green COPO several months later. Harold Frost was the performance minded owners son, who ordered and was the salesman for both COPO's all the performance cars. Larry and Howard kept their cars less than a year. Larry wanted a family car because he had a child and another on the way, so he traded it in on a Nova. After trading it in, he heard the car was purchased by someone in Marysville, OH. Ironically, Howard traded his in on a '66 Corvette to get better gas mileage (so the story goes). Howard still owns that Corvette today. Oh, would you believe their third brother Jerry had purchased a 68 RS/SS L78 from Frost the year before? That is a terrorizing threesome of Chevrolet hi-performance cars, and one can only imagine how they terrorized the streets of their small town and surrounding areas.
< span style="font-weight: bold">Dave A. ownership</span>:
Dave's fiancé, Teresa C. owned a red '69 Camaro with a 400ci small block, turbo 400 trans and green Vega seats. It was a pieced together car her bother built. It was an accident they found the COPO. What happened was Teresa's mother was in the hospital in Columbus, OH. Dave and Teresa were going for a visit. Instead of taking I-70, they decided to go through Springfield Rt4/40, so they could get something to eat. Well, they had lunch, but also spotted a black '69 Camaro sitting on a used car lot, Gene Young Motors located at 721 W. Columbia St Springfield, OH. They did not know it was a COPO, but it did have 427 emblems on the cowl hood. They struck a deal with the salesman for a princely sum of $2495 and left a $100 deposit on 3/19/75. The dealer gave Teresa a $1000 trade-in value for her Camaro. On Saturday 3/22/75, they picked the car up and took it home.
< span style="font-weight: bold">COPO pictured a few days after purchase from Gene Young Motors</span>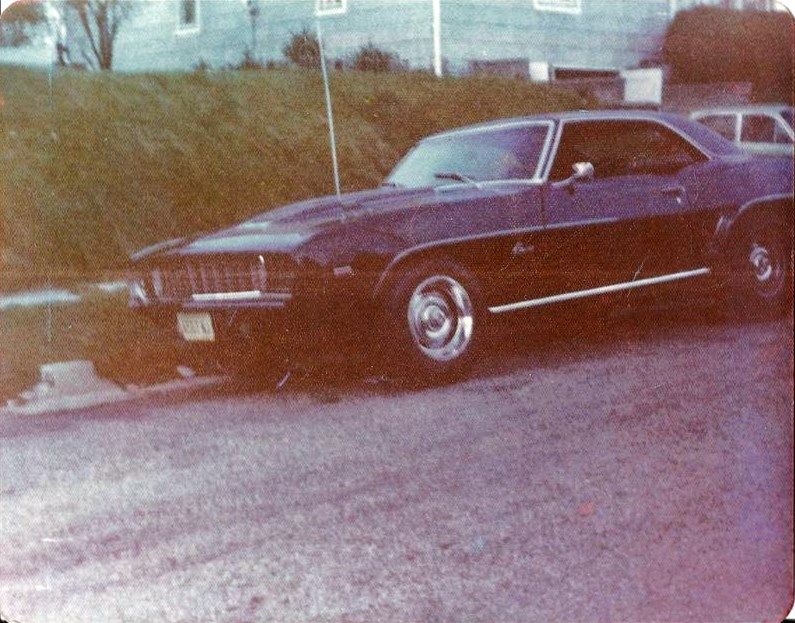 Teresa was the owner, but as the years went by Dave became more attached. The engine was rebuilt in 7/22/77 at George's Speed Shop (Dayton OH), by "Ohio George" Montgomery a well known racer. The cost of the rebuild was $578, and painted it his trademark Ford blue (George raced Gasser's powered by Chevy's early on and then switched to Fords). Dave immediately repainted it to Chevy orange. Dave removed the rally wheels, and installed Keystone mags, Purple Hornies header mufflers and traction bars as pictured below. Teresa and Dave went their separate ways. Dave was given the car and title transferred to him on 4/18/83. The transfer documents notes it as a gift.
< span style="font-weight: bold">Dan Swihart 68 RS/SS L78 and Dave A's RS COPO after car show Richmond,I</span>N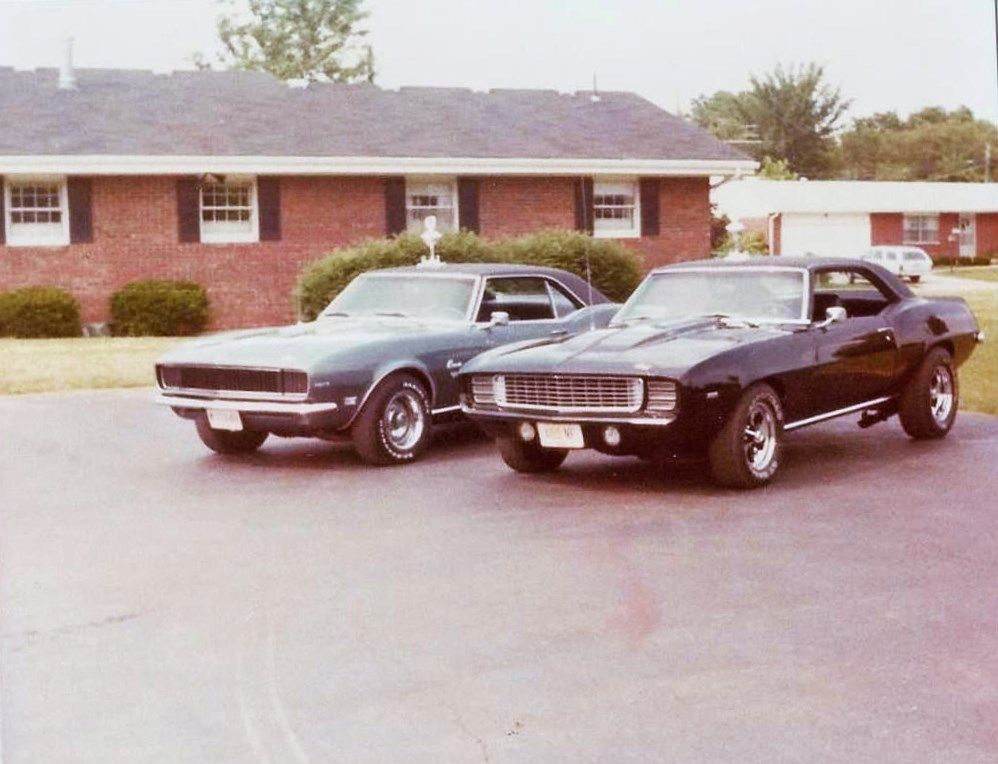 Dave rarely used the car and was stopped by the cops only a few times for squealing the tires, but never got a ticket. He remarried, had young boys and seldom used or thought about the car. In fact, he was worried if he got the car running his boys would want to drive it and although he didn't drive it, he thought of it as his prized possession.
In the late 80's he discovered it was a COPO and around 1992 he received a call regarding his car. He was very surprised that someone knew he owned a COPO and the person offered to buy the car if it was ever for sale. The caller was Jeff S. who owns a Rallye Green COPO from the same dealership, Frost Motors. Dave was not interested in selling the car, but was given a history lesson on COPO's and his particular car. Jeff informed him of the dealer it was sold at and the original owner's name, Larry B.
Dave had not driven the car in over two years. On Memorial Day in 1996, he decided to take a country ride and test the brakes because they felt spongy. Everything felt fine until he got back to town and was approaching a stop sign. He downshifted into first and applied the brakes. Unfortunately, they failed and he ran into a '85 Buick Regal at 10mph.
From that Memorial Day in 1996 to Feb. 2002, the COPO sat in Dave's garage. During that time, Dave purchased many parts. He obtained a grille, header panel, lower valance, right fender and headlight assembly to repair the car, but never installed them.
< span style="font-weight: bold">Pictured below is how it looked (with Ed's friends Kevin N.).</span>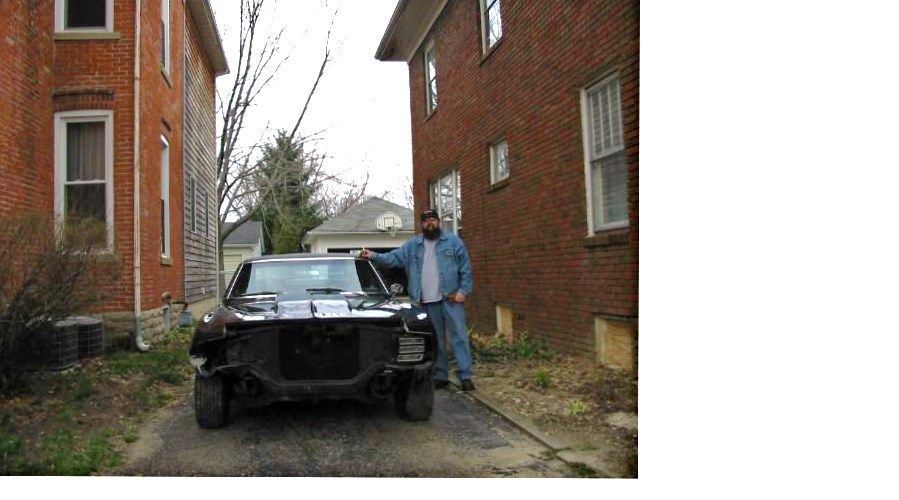 < span style="font-weight: bold">Dave A. pictured with his car just prior to being transported to new home in CA</span>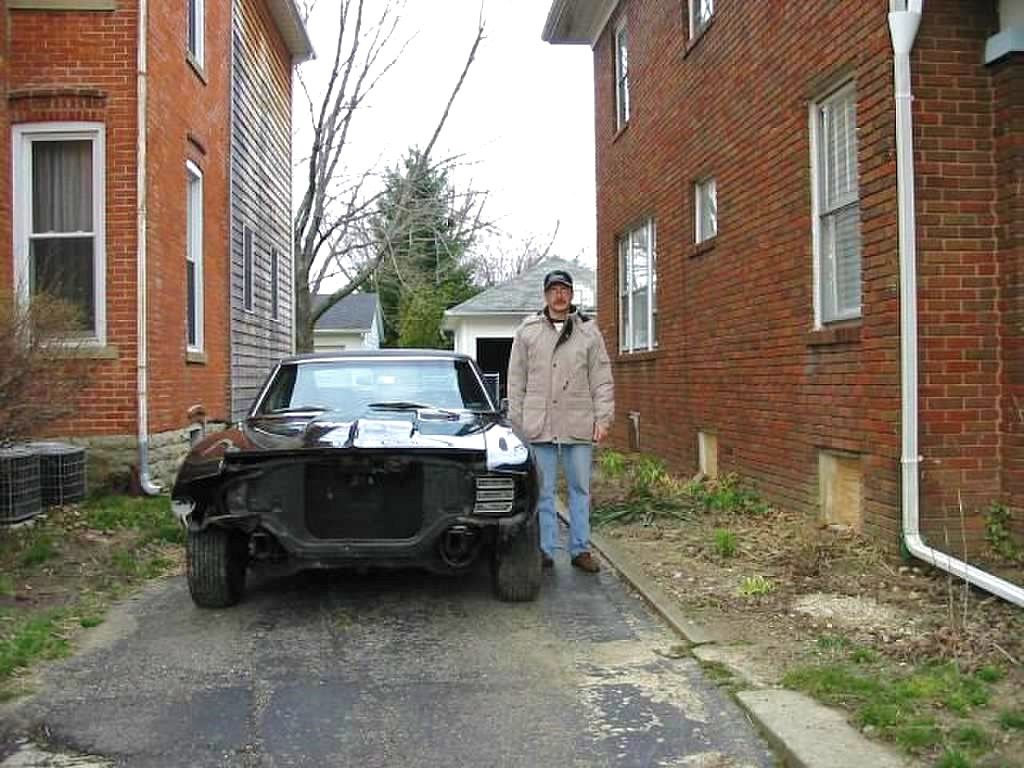 < span style="font-weight: bold">Ed Ernst Ownership:</span>
Ed Ernst lived in Eaton, OH from 1956 to 1979 when he moved to California. He remembered the car because Dave used to come into the small town gas station where Ed pumped gas, and Dave's girlfriend was a classmate of Ed's. Fast forward to Dec 2001,
Ed called an old friend Kevin N., who still lived in the area. They reminisced about the town hot rods of their early days and in particular about a black, big block '69 Camaro. Ed thought the car was a 396, but Kevin remembered it as having a 427. Kevin told Ed that he worked with Dave A. (who still owned the car) and would ask him about the Camaro. Kevin called back and confirmed that it was a 427 equipped car. Kevin provided Ed with Dave's contact information and in Dec 2001, Ed called Dave inquiring about the car. Dave stated he would be willing to sell the car. Over the next two months, Dave corresponded with Ed and provided all the pertinent #'s such as VIN, trim tag, engine, trans, and rear axle. Once Ed confirmed that it was still an original born-with drive train car, he offered to buy the car and a deal with Dave was struck.
Ed made arrangements to fly back home to Eaton Oh. Then, on Ed's birthday Feb. 28, 2002, the deal was sealed and Dave was given a deposit. Subsequently, Ed made arrangements (with the help of his trusty friend Kevin N.) to have it transported back to his home in CA. Over the next three years, Ed amassed a treasure trove of NOS parts and commissioned renowned restorers, The Super Car Workshop in Latrobe, PA, to perform a full on, factory original restoration. The car was shipped to Latrobe in May 2005 and in June of 2008 the project was completed. The finished product is a stunning example of a correctly restored, Concours level RS COPO.
The car was shown for the first time in June 2008 at the Camaro Nationals. In its first ever judging, this Camaro was awarded Best Stock Paint, a Gold Level award in the ACA Bowtie Class and the top Legend Certification award in the Vintage Elite program for restored cars!
< span style="font-weight: bold">Ed Ernst driving his award winning COPO at Camaro Nationals Carlisle, PA.</span>
< span style="font-weight: bold">Jeff Spradlin: </span>
Jeff is quite the historian. Particularly when it comes to COPO's that were sold by Frost Motors. Jeff has tracked down the history on almost all of them. He purchased his in Aug 1985 and through persistence (11years) he was able to purchase the window sticker from Howard Bostick, the original owner of the RG COPO VIN 647147. Howard's brother Larry was the original owner of the black car. The black R/S COPO and the Rallye Green COPO are 71 VIN's apart and were purchased by brothers Larry & Howard. Jeff also learned that a brother Jerry had purchased a 68 RS/SS L78 Camaro the previous year. Jeff's research shows that Frost sold COPO's in the following colors; Lemans Blue, Rallye Green, Burnished Brown, Yellow, and Black.
He found out about the black car in the mid- 80's through Al Colvin, and with some arm twisting over the years, Colvin provided Jeff the owners name, Dave A. Once he knew the owner's name and the general vicinity, his mission began. He decided to make contact with a local NAPA auto parts store in New Carlisle, OH and bingo, he found a guy who knew him. That person provided the elusive owners contact info.
He called Dave around 1992. Dave was not interested in selling the car at the time, so his pursuit of the car ended. Jeff did provide Dave with a history lesson on COPO's, and gave him the original owner's name and selling dealership.
< span style="font-weight: bold">Steve Shauger:</span>
I'm the caretaker of this historically significant car. I'm very active in the hobby and have been passionate about these cars for many years. My interest is piqued whenever the discussion turns to old muscle cars and I've held this passion since 1977 when I purchased my first muscle car a 69 RS/Z28 which I own today. How passionate you ask? Well, if I was inclined to get a tattoo it would be that of a Chevrolet Bowtie!
I actually judged this car at Carlisle in 2008. So when the car came available for sale, it was a no brainer to make a bid to obtain it. I traditionally focus on low mileage, unrestored Camaros, but come on, how could I pass up this RS COPO since it's a twin to my restored black RS/Z28 (actually a big brother). 1969 427 COPO's were purpose built race cars, so to find one this highly optioned and in this color it's truly a one of one, with its born with drive train.
< span style="font-weight: bold">Factory equipped options are as follows:</span>
A01- Soft Ray Tinted Glass
C08- Vinyl Roof Cover/Black
D55- Console
D80- Front/Rear Spoilers
J52- Power Brakes Front Disc
M22-4Speed Close Ratio/Heavy Duty
N34- Wood Grained Plastic Rim
U17- Special Instrumentation
U63- Radio AM Push Button
U80- Speaker Rear Seat
VE3- Bumper, Special Body-Colored Front
ZJ7- Wheels Rally
Z22- Rally Sport Package
Z87-Custom Interior
713- Black Vinyl Houndstooth Trim
5910- 10-10 Tuxedo Black (only available at an extra cost of $12.65)
*9561- High Performance Unit (COPO #9561 was used by select dealers to order 427CI engines in the Camaro)
Trim Tag Codes
Code 10- Tuxedo Black Paint
Code 713- Black/White Houndstooth
Built 5C- Third Week of May
Engine L72 427-425hp Engine -Stamping T0512MN
Transmission M22 Heavy Duty Close Ratio -Stamping P9D19C
Rear Special Heavy Duty 4:10 Ratio -Stamping BE0512G2
*COPO #9561 Included L72 Engine, Special High Capacity Cooling, Special Ducted Hood, Special 4.10 BE axle( Heavy Duty Ring & Pinion, Posi Clutches, Springs and Carrier). Power front discs, and optional transmission were mandatory. These cars basically started out as Super Sports, sans the badging.
Ultimately, there is another black '69 Camaro convertible out there that I would love to add to my collection (I'm gonna call it "The Black Trifecta &quot
. However owning the Dynamic Duo is a satisfying privilege
< span style="font-weight: bold">My black RS/Z pictured with big brother RS/COPO &quot;Dynamic Duo&quot;</span>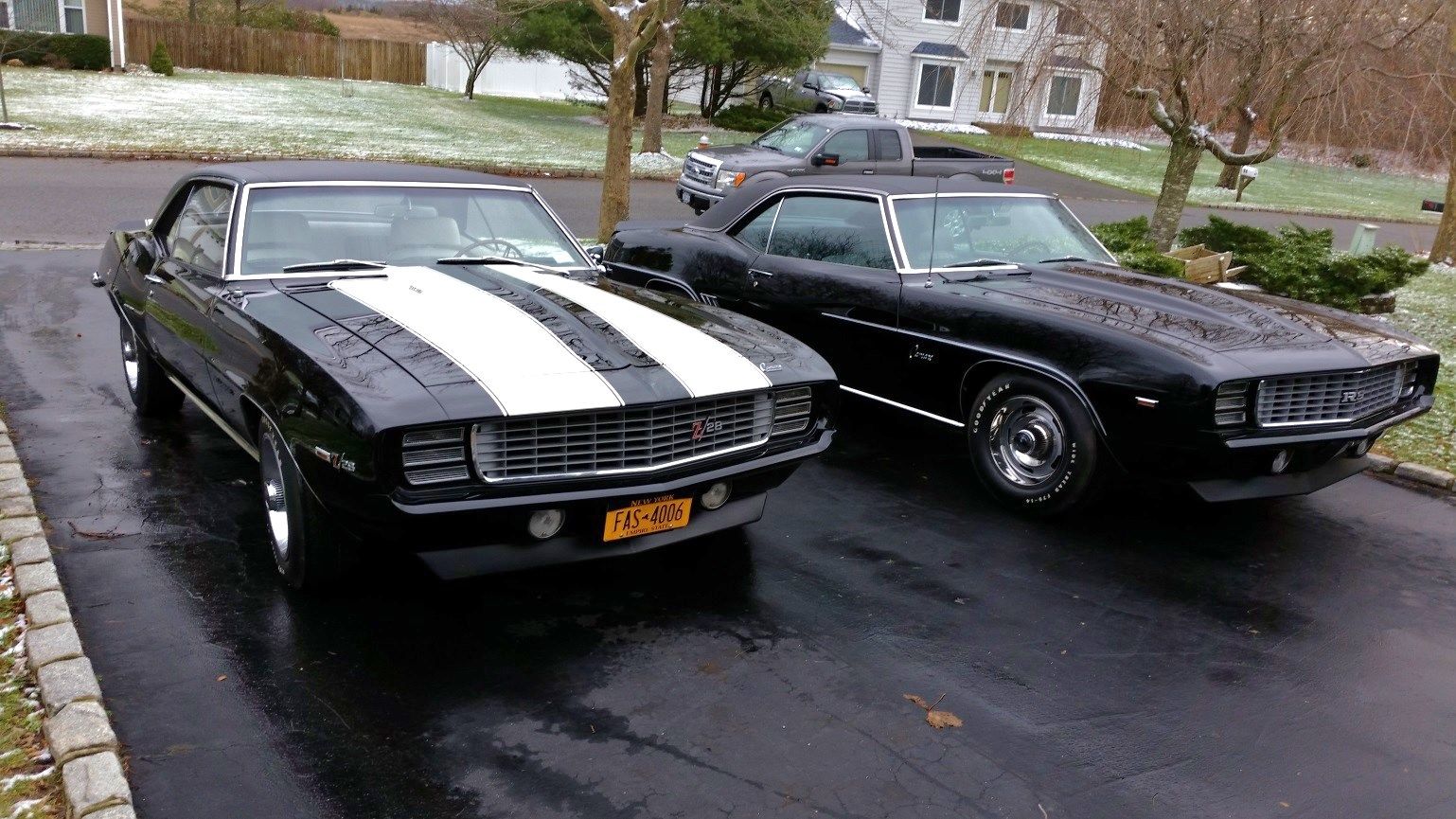 < span style="font-weight: bold">COPO in a sinister pose</span>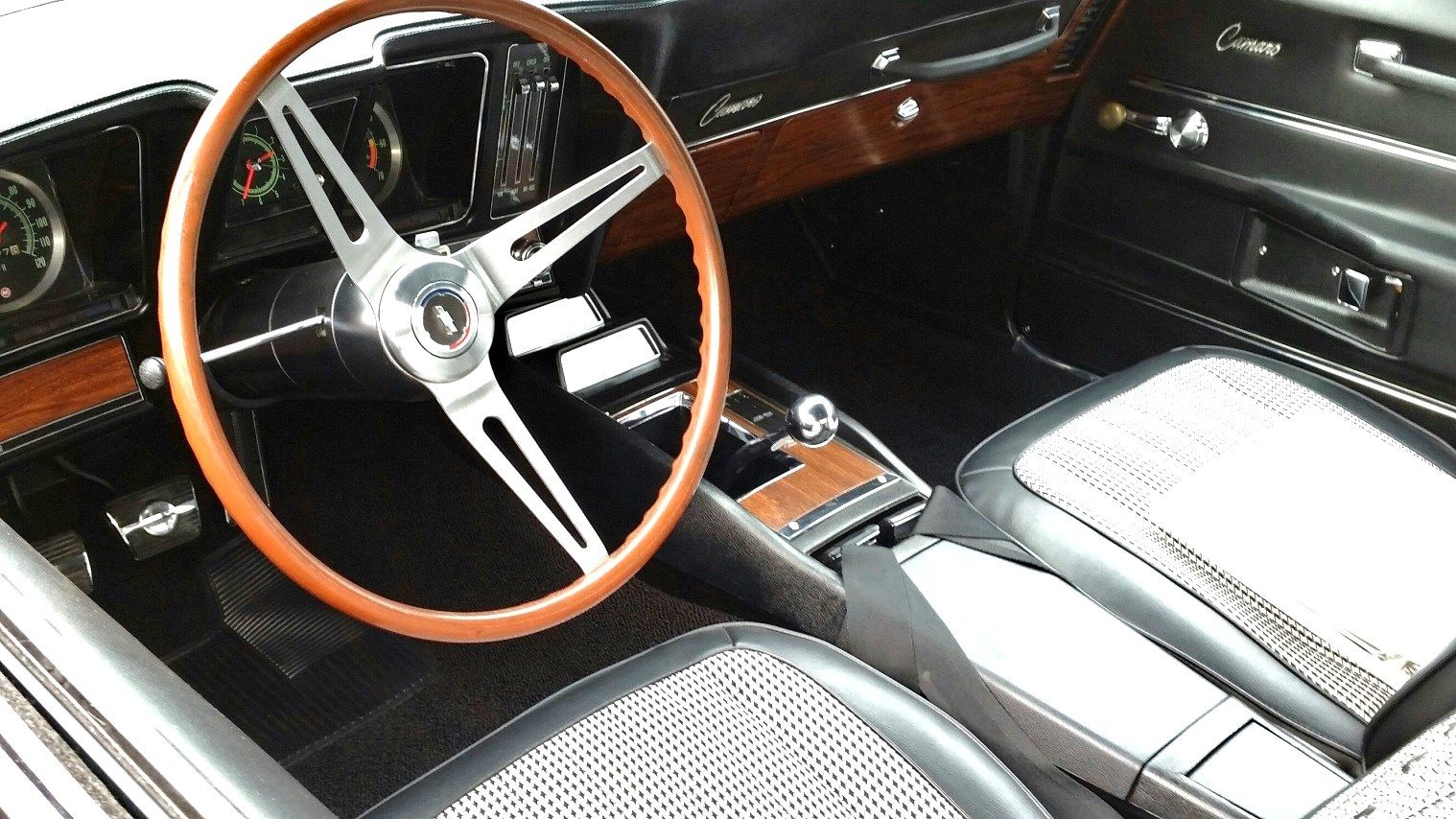 < span style="font-weight: bold">L72 427 looks civil sitting there, but dyno's at 519hp</span>
< span style="font-weight: bold">Frost Motor Sales:</span>
< span style="font-weight: bold">In March 1926, Clement N. Trenor along with his brothers John and Charles, purchased the Chevrolet agency in Urbana, Ohio and started the operation of Trenor Motors, Inc.</span>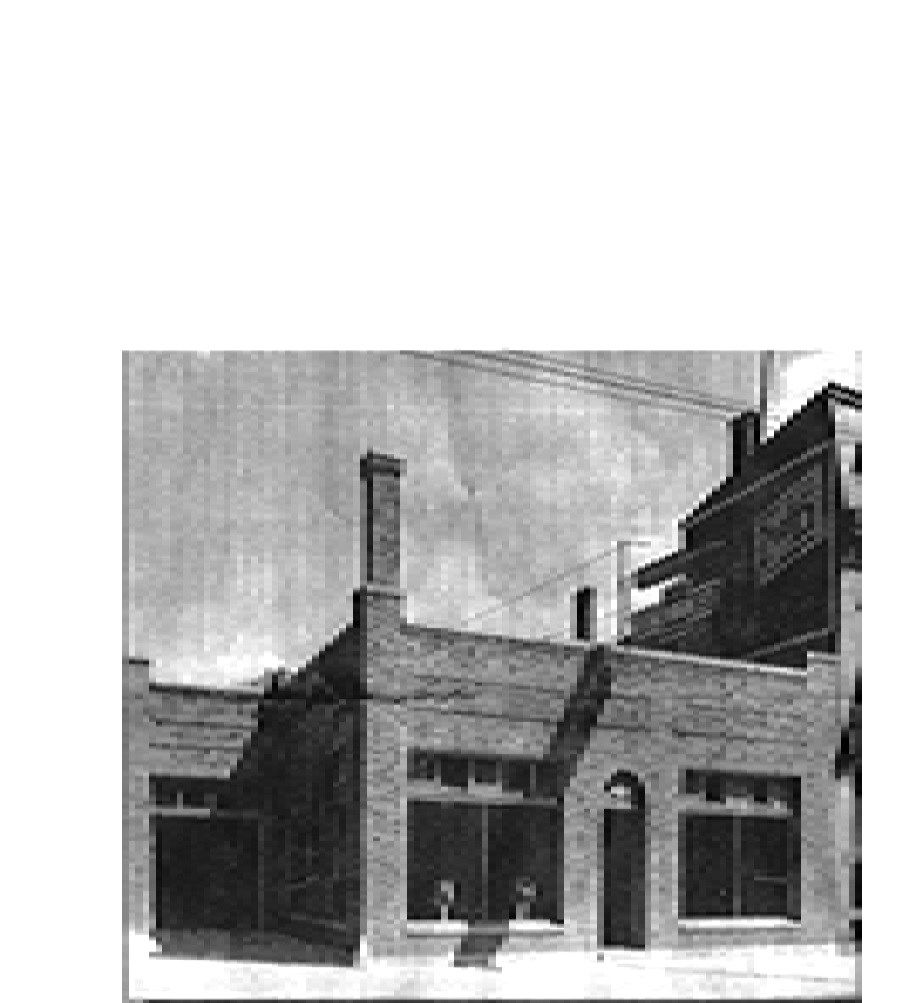 Later in 1926 an associate dealership was opened in Mechanicsburg, Ohio, with F. D. Miller employed as manager. The Dealership was sold in 1930 to Clyde Frost, an associate with the Trenor organization and Frost Motor Sales was born.
Frost was known for high performance Corvettes. The person who was instrumental in developing Frost's performance image was the owners son, Harold Frost and he kept true to form ordering their COPO's, believed to somewhere between seven and nine.
< span style="font-weight: bold">Frost Motor Sales original building, now Dave Kehl Chevrolet</span>
My hope is that this document will serve to preserve the unique history of this vehicle. It is based on the conversations and documentation provided by the original owner, Larry B., third owner Dave A., fourth owner Ed Ernst, and Frost COPO historian Jeff Spradlin. My goal was to put together a document that was accurate and informative as possible. As more information and facts become available it will be updated.
Thanks,
Steve Shauger
< span style="font-weight: bold">Updated 1/27/15</span>
I just spoke to Rick S. a salesman at Dave Kehl Chevrolet (formerly Frost), and he has worked at the dealership since 1967. In fact his father was the head mechanic at the dealership at the time, and may have prepped the car for delivery. He stated he remembers this car very well and is friendly with the brothers that bought the COPO's and 68 L78.
< span style="font-weight: bold">Update 2/8/15</span>
Larry B. emailed me and stated that Harold Frost, the owners son ordered all the performance cars, and sold him and his brother the COPO's. He also stated that Rick's father was the head mechanic at the time and prepped his car and other hi performance cars for delivery.
Tim Schell is the proud owner of this car today.
__________________
Bruce
Choose Life-Donate!